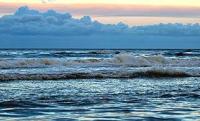 GE and Statoil declared the four winners of their Open Innovation Challenge, designed to utilize crowd sourcing to find solutions that reduce fresh water in shale oil and gas production.
GE and Statoil recognize that managing water, as a precious natural resource, represents one of the greatest challenges facing the onshore oil and gas industry. Within the industry, water management costs vary between 10-30%. Reducing the amount of water can prove cost-effective by lowering transport and energy costs but is equally beneficial for the environment and local communities.
"A focus on technology helped to unlock the shale revolution. Its intense innovation now shared across industries and between companies will ensure shale development continues in the most sustainable, responsible way possible," said Lorenzo Simonelli, CEO of GE Oil & Gas.