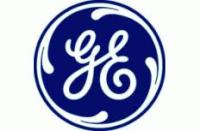 GE and Suncor Energy has signed two agreements which provide the opportunity for an investment of up to approximately $18 million. These agreements, involving other members from Canada's Oil Sands Innovation Alliance (COSIA), are expected to enable the development of new technologies to reduce greenhouse gas emissions and water usage in the oil sands.
One agreement relates to a promising oil sands water treatment pilot project expected to reduce water use, energy consumption and greenhouse gas emissions, while simultaneously reducing capital and operating costs for in situ oil sands operators.
An existing partnership between GE, Suncor and Alberta Innovates - Energy and Environment Solutions (AI-EES) has been extended into a Joint Industry Project within the collaboration framework of COSIA. With new support from Devon Canada Corporation and ConocoPhillips Canada Resources Corp., the group remains committed to further testing produced water treatment technologies in the steam-assisted gravity drainage (SAGD) method of extraction.