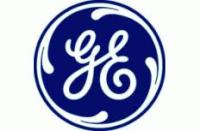 GE's Measurement & Control announced a minority equity investment in Meridium. The companies intend to enter into a joint development and distribution agreement that will integrate Meridium's asset performance management (APM) software and GE's Bently Nevada System 1™ Asset Condition Monitoring (ACM) technology.
GE's System 1 ACM technology is part of the Bently Nevada product line that produces machine condition sensors, data acquisition hardware and software. Meridium's APM aggregates data from System 1 and other plant maintenance systems to provide plant engineers with a dashboard of reliability metrics.
This new Industrial Internet software offering will enable condition-based maintenance with pinpoint precision, in near real-time, resulting in an estimated 10-30 percent in maintenance cost reduction. This is a critical capability for customers in the Oil and Gas, Power Generation, Hydrocarbon Processing and other asset intensive industries.