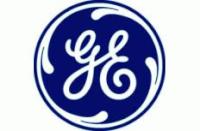 Expanding its presence in the industrial gears sector, GE Oil & Gas, a GE business, has signed an agreement to acquire Allen Gearing Solutions (Allen Gears), a privately held designer, manufacturer and service provider of gears for industrial and marine applications.
The move comes two years after GE acquired a 35 percent minority interest in the business. Allen Gears employs approximately 160 people and has one manufacturing facility in Pershore, U.K.
Allen Gears produces high-speed, high-power gearing solutions specializing in "epicyclic" gears that are lighter, more compact and typically have a higher power density than more traditional parallel shaft gear systems. Epicyclic gears are desirable in industrial and marine applications that require smaller footprints. The U.K. firm has an installed base of more than 6,000 units worldwide with the vast majority being epicyclic gears. Currently, Allen Gears' primary markets include Europe, the United States, Japan, Brazil, South Africa and South Korea with an emphasis on industrial segments including power generation, oil and gas, hydroelectric, marine and nuclear energy.