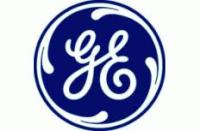 GE Oil & Gas has selected Jacksonville for its advanced manufacturing facility for the design, engineering and manufacturing of GE's Mooney regulators and Becker control valves, among other oil and gas industry products.
Announced by JAXUSA Partnership and other state and city officials, GE Oil & Gas will create 500 new jobs over the next three years at its manufacturing plant and will invest up to $91 million in capital investments, real estate construction and expenditures on manufacturing equipment.
GE Oil & Gas sought to establish an advanced manufacturing operation in the Southeastern United States and chose Jacksonville for its manufacturing facility due to the city's labor pool, quality of life, tax structure, diversified business economy and its deep-water port - JAXPORT.