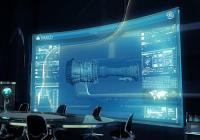 GE Oil & Gas has signed a major agreement with MODEC, an owner/operator and EPCI (Engineering, Procurement, Construction and Installation) general contractor of floating production systems including Floating Production Storage and Offloading (FPSO), to supply and service gas turbines for FPSOs in Brazil.
MODEC ordered GE gas turbines for eight FPSOs based in Brazil and signed a 25-year maintenance contract for gas turbines on six FPSOs. The contractual service agreement will include data analytics for advanced monitoring and diagnostics, helping to improve equipment availability and operational efficiency.
It is one of GE's largest ever service agreement for FPSOs to date and represents a new milestone for the offshore industry.
GE Oil & Gas and MODEC have developed a long term relationship, reflected in the length of the contract. The FPSOs are owned by consortiums comprised of MODEC and its partners, and also MODEC provides operation and maintenance services for those fleets.
GE Oil & Gas has a base in Petropolis, enabling it to undertake repair work onshore where necessary to reduce turnaround time.
There is a growing trend in the FPSO segment towards entering into long-term contractual service agreements for FPSOs as opposed managing maintenance on a single event basis. The use of Digital Solutions in the contract will allow MODEC to maximise operation efficiency and production output as well as reducing manpower requirements offshore.
"This agreement reinforces GE's proven leadership in turbomachinery solutions and how uniquely positioned we are to integrate digital capabilities to optimise industrial assets and increase operational efficiency. It also highlights our capacity for partnering locally, thanks to our robust footprint in Brazil which allow us to have the necessary capabilities, investment and talent in place." says Rogerio Mendonça, President & CEO of GE Oil & Gas in Latin America.