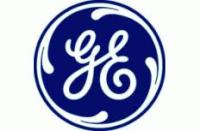 By 2025 China's gas market will be 2.5 times bigger than it is today. When GE was chosen to deliver technology to support this growth, it was made clear only exceptional products would suffice.
GE's Power Conversion business was selected by China Machinery International Engineering Design & Research Institute (CMIE) to provide the 50 MVA VFD systems for a high power motor test bench for various types of motors in the range of 3-40 MW with highly sophisticated testing configurations and features.
The motor test bench has been successfully applied to test 18-megawatt (MW) motors supplied by Shanghai Electric Machinery Co., Ltd (SEMC) for the West-East Gas Pipeline (WEPP) project, one of the largest infrastructure projects in China transporting natural gas fuel from Xinjiang to the Yangtze River Delta.
The motor test bench can be viewed as a "universal" test bench due to the wide power range (3-40 MW) of motors it can test for various types and a diverse range of configurations and operation modes.