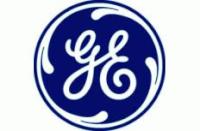 GE's Power Conversion business is amplifying its range of medium-voltage variable frequency drives with the addition of the ecomagination qualified MV6 Series. This mid-range general purpose unit is characterized by a versatility that will enable it to be used across a broad spectrum of industries.
The air-cooled MV6 Series uses a simple IGBT power stack architecture to achieve high reliability, availability and low cost of ownership. It extends coverage of markets currently served by the MV7000 and the soon-to-come MV4000. The MV6 Series is a great expansion in GE Power Conversion's Medium-Voltage Drive portfolio.
GE's Power Conversion business is aiming the new drive in particular at the expanding oil and gas industry as well as in other industries such as mining and power generation. The company sees opportunities in applications such as pumps, compressors, fans, conveyors, centrifuges, turbines, extruder, and mixers.
Variable frequency drives (VFDs) from GE regulate motor speed to control the flow and pressure of blowers or pumps without dampers or throttling valves. Because they manage power based on actual demand and use only the energy required by the driven equipment at any particular time, they provide valuable energy savings and produce no output waste. In addition, GE's VFDs provide a soft start to the motors they reduce stress on driven load and help cut maintenance costs.