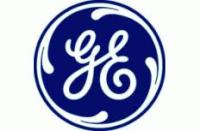 GE signed a Memorandum of Understanding with Pertamina Drilling Services Indonesia to cooperate in developing integrated solutions for oil, gas and geothermal equipment and services.
The MoU sets the framework for GE and PDSI to jointly develop efficient and innovative drilling equipment and solutions for onshore and offshore applications. In addition, the cooperation will allow GE's Oil and Gas solutions to be more closely aligned with Pertamina's strategic objectives to better anticipate technology needs and streamline the delivery process.
This will include assessing the possibility of joint business development to market equipment and services to support oil, gas and geothermal operations in Indonesia, as well as explore potential opportunities to develop equipment maintenance workshop facilities, spare parts inventory, and a technical training center, which will build local service capabilities for Pertamina.