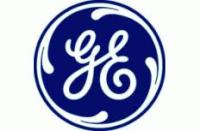 GE Oil & Gas and Cameron, a Houston-based provider of flow equipment, systems and services, today announced that GE has agreed to acquire Cameron's Reciprocating Compression division for $550 million.
The division provides reciprocating compression equipment and aftermarket parts and services for oil and gas production, gas processing, gas distribution and independent power industries. Cameron's Reciprocating Compression division, which generated sales of approximately $355 million in 2012, has approximately 900 employees and operates from 20 global locations. The acquisition is expected to close later this year subject to regulatory approval.
High-speed reciprocating compressors are used in several applications from gas gathering, gas lift and injection, as well as transmission and storage. The development of shale oil and gas fields, particularly in North America, has increased demand for high-speed reciprocating compressors. As shale continues to develop in other regions of the world, such as Asia and South America, the acquisition will position GE to serve the industry globally.