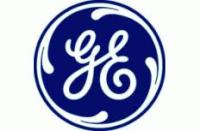 GE unveiled its new GE Marine organization. GE Marine combines the cumulative expertise of several GE businesses and will be led by Tim Schweikert, VP, GE Marine.
This new organization brings together GE's commercial and technological expertise in the marine sector from gas turbines and diesel engines to motors and generators, variable speed drives and drilling systems to automation and control systems and all the electrical equipment in between. GE Marine combines this with world-class system integration capabilities and a global infrastructure-including a wealth of training and service facilities-close to our customers' operations.
"It's the breadth and depth of experience we are bringing together, imagining new solutions to emerging industry challenges and adapting world-class technologies from GE's industrial portfolio that will give GE Marine an added edge to consistently bring our customers the best marine solutions," said Schweikert. "GE offers highly advanced technology that enables our customers to operate in some of the world's harshest environments."