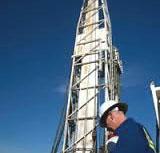 Gear Energy Ltd. has entered into an agreement to acquire (the "Acquisition") heavy oil assets focused near the Company's core producing areas of Wildmere, Alberta and Maidstone, Saskatchewan (the "Assets").
The Assets include over 2,000 boe per day of high working interest, operated heavy gravity crude oil production (98 percent oil).
The purchase price for the Assets is $85 million, payable in cash. The effective date of the Acquisition is March 1, 2014 and the closing of the Acquisition is expected to occur on or about May 1, 2014 (the "Closing").