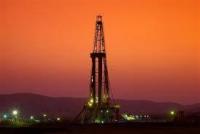 Genel Energy plc says that Sir Graham Hearne has indicated his intention to retire from the Board of Genel Energy at the 2016 AGM.
In addition Genel Energy has appointed Simon Lockett as an independent non-executive director with immediate effect. He will also become a member of the Remuneration and HSSE Committees of the Board.
Mr Lockett has significant knowledge and experience of the oil sector including as CEO for the last 9 years of his 20 year career at Premier Oil, an independent exploration and production company. Prior to his appointment as CEO, Mr Lockett held various senior roles within the group including that of operations director.