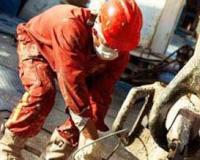 Genel Energy plc says that, as of 12 July 2015, Rodney Chase has resigned from the Company. Tony Hayward has been appointed Chairman in his stead.
Murat Özgül, previously President, Turkey and KRI, has become Chief Executive, and been appointed to the board.
In his role as Chairman, Tony will oversee the strategy of the Company and the effective running of the board, with Murat focusing on the day-to-day management of Genel, including operational performance and the delivery of Genel's growth projects in the Kurdistan Region of Iraq.
Tony Hayward, Chairman of Genel, said,'Rodney has been a driving force in the establishment of Genel Energy as a respected London-listed company. It has been a great pleasure working with him, and on behalf of the Board and the Company I would like to express my sincere gratitude for his leadership through the IPO and over the past four years, which has helped make Genel the company it is today.
Murat has been a longstanding member of the Genel executive team and has overseen the growth of our KRI production to over 100,000 bopd. This makes Genel one of the largest independent oil producers on the London Stock Exchange in addition to being the largest holder of reserves and resources in the KRI. Murat is well qualified to progress the development of our world-class KRI gas fields, and I look forward to working closely with him on delivering our strategic plans.'