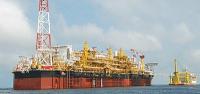 Genel Energy plc (Genel) is pleased to announce that, together with White Rose Energy Ventures (WREV), has agreed to acquire 15% working interests in Blocks 38 and 39 offshore Angola.
Blocks 38 and 39 are situated in the Kwanza Basin and cover an area of c.14,000km2 in water depths of 1,500-2,500m.
The transactions provide Genel with a position in exploration licences that hold multi-billion barrel prospectivity and represent a relatively low risk, high impact near-term exploration opportunity. The play has already been de-risked by exploration drilling in Angola and in the directly analogous Santos and Campos Basins offshore Brazil. A working hydrocarbon system has already been established in the Kwanza Basin through the Cameia, Lontra, Mavinga, Bicuar, Orca, and Azul discoveries, which are located on licences directly adjacent to Blocks 38 and 39.