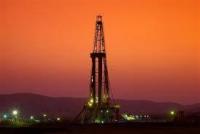 Genel Energy plc says that that on 14 September 2015 it signed a definitive sale and purchase agreement with OMV to acquire its 36% operated stake in the Bina Bawi field. Completion of the acquisition is subject only to government approval, which is expected shortly.
The consideration comprises an upfront payment of $5 million. A contingent payment of $70 million is payable once gas production exceeds agreed threshold volumes from the Miran and Bina Bawi fields. A further contingent payment of $75 million is payable two years after the date of the second payment.
In consideration of the Kurdistan Regional Government agreeing to the transfer of OMV's stake in the Bina Bawi field, on completion of the acquisition Genel will offset US$25 million against monies owed by the KRG to Genel in respect of past expenses incurred on the Miran field.