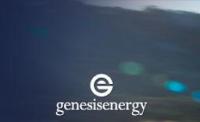 Genesis Energy, L.P. announced plans to conduct a binding open season to solicit shipper interest in making commitments to a new crude oil transportation pipeline originating at the Express Pipeline LLC terminal in Casper, Wyoming and delivering to Genesis Energy's existing operational Pronghorn unit train loading facility north of Douglas, Wyoming.
The pipeline will include an origin pump station in Casper, a future intermediate pump station and approximately 70 miles of pipeline. If it chooses to move forward, Genesis would expect the new pipeline to be in-service by mid-2015.
Pronghorn is the only rail loading facility in the emerging Powder River Basin and Central Wyoming served by both the BNSF Railway and Union Pacific Railroad.