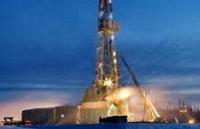 Genie Energy says that, consistent with its prior public statements and disclosures, preliminary evidence from the exploratory wells drilled by its Afek subsidiary in Northern Israel confirms the existence of significant quantities of oil and gas within its exploratory license area.
The Company does not yet have sufficient evidence to determine whether this or any part of the resource can be technically or economically produced. The resource does not constitute proved, probable or possible reserves.
The resource is present at multiple strata and in some of the explored portion of the license area is up to 350 meters thick -- a finding consistent with the company's geological model. The thickness of the resource is one of many factors considered in making a determination of the commercial potential of this or any resource.