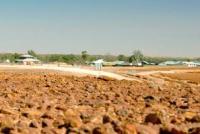 Geodynamics is pleased to announce Quantum Power Limited Chairman Richard Brimblecombe has joined the Geodynamics Board as a Non-executive Director. Mr Brimblecombe's appointment follows Geodynamics' announcement earlier today that it has declared the Quantum Power Takeover Offer free from all Defeating Conditions.
Mr Brimblecombe is an experienced executive in the agri-business and finance sectors, with deep industry knowledge of agribusiness and agricultural finance. Mr Brimblecombe holds an EMBA from Bond University and is a Member of the Australian Institute of Company Directors.
Geodynamics welcomes Mr Brimblecombe to the Board and looks forward to benefiting from his experience and knowledge in the agribusiness sector, as Geodynamics moves to grow and expand Quantum's biogas business.