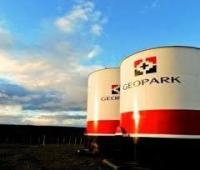 GeoPark Limited expands in Colombia with the addition of the CPO-4 Block to its portfolio through a partnership with SK Innovation (subsidiary of SK Group, the Korean integrated energy and petrochemical company).
The CPO-4 Block is an attractive high potential block on trend with GeoPark's successful Llanos 34 Block in the Llanos Basin (approximately 60 km away). The CPO-4 Block covers an area of approximately 345,600 acres (1,398 sq km) with 3D seismic coverage of approximately 880 sq km and sparse drilling activity (with only 4 wells drilled to date). SK and GeoPark have jointly identified new prospects in CPO-4 similar to prospects and leads in GeoPark's Llanos 34 Block where GeoPark has successfully discovered oil.
In accordance with the farm-in agreement, and subject to the approval of Agencia Nacional de Hidrocarburos (ANH) in Colombia, GeoPark will operate and receive a 50% working interest (WI) in the CPO-4 Block in exchange for its commitment to drill and fund its 50% WI (with no carry) of one exploration well. The well is targeted for 1H2015 and GeoPark's total financial commitment is approximately $6.0 million. There is an option to move to an additional exploration phase following the drilling of a successful well.