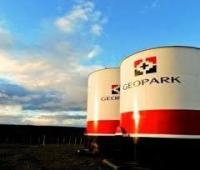 GeoPark Limited announces the discovery of a new oil field in Chile.
Primavera Sur 1 well marks the first discovery of an oil field on the newly-acquired Campanario Block in Tierra del Fuego, Chile. GeoPark operates and has a 50% working interest in the Campanario Block, in partnership with Empresa Nacional de Petroleo de Chile (ENAP), the Chilean state-owned company.
GeoPark successfully drilled and completed the Primavera Sur 1 well to a total depth of 8,025 feet. A test conducted in the Tobifera formation, at approximately 7,750 feet, resulted in a production rate of approximately 215 gross barrels of oil per day (bopd) of 39.9° API.