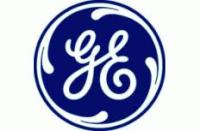 GE's Power Conversion compressor-drive technology is driving the recently inaugurated HuaQi Ansai Liquefied Natural Gas (LNG) Project in the city of Ansai, Shanxi Province, helping the China National Petroleum Corporation (CNPC) promote economic growth in western China.
The HuaQi Ansai facility was inaugurated in August 2012 and is the country's largest LNG project. It features the first application of GE's 24-megawatt convertor in China and supplies an estimated 2 million cubic meters of LNG per day and 481,100 tons annually.
Ansai's rich natural gas resources have to be converted to LNG before the gas is transported over long distances. GE's compressors are used to operate the refrigeration trains that bring natural gas to its liquefaction temperature so that it can be transported in ships over long distances.
"GE's compressor-drive technology met our requirements for reliability and efficiency in helping us expand the use of cleaner natural gas to meet China's energy and environmental priorities," said China National Petroleum Corporation. "The project will play a crucial role in supporting the government's efforts to connect the economic development capabilities of the eastern coastal region with opportunities for new economic and social development in western China."