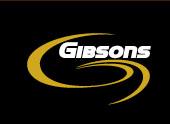 Gibson Energy Inc. will construct and operate an additional 900,000 barrels of storage capacity at Gibsons' Hardisty West Terminal located in Hardisty, Alberta. The expansion is intended to support Suncor Energy's growth plans.
•The Hardisty West Terminal was developed in 2011 as a joint venture with Suncor involving the construction of four storage tanks totaling 1.2 million barrels. The terminal is an important part of Suncor's logistics infrastructure that is designed to facilitate the transportation of its crude oil production and manage the quality of its proprietary commodity streams.
•The expansion of the Hardisty West Terminal will support growth in Suncor's oil sands operations and increase total storage capacity at Hardisty West by 75% to 2.1 million barrels. •The new storage capacity is expected to be in-service by the middle of 2017.
"We are delighted that Suncor has once again selected Gibsons as a business partner to provide solutions for their crude oil terminaling and market access requirements," said Doug Wilkins, Gibsons' Chief Commercial Officer. "With today's announcement, Gibsons will be constructing new storage tanks on both our East and West acreage at Hardisty which, upon completion, will result in a total of 8.9 million barrels of capacity. This represents a 3.8 million barrel, or 75%, increase in crude oil storage in-service throughout our Hardisty terminal compared to December, 2014 levels. The high degree of pipeline and unit train connectivity at our Hardisty Terminal offers our customers industry leading export optionality and the contracted nature of these investments offers our shareholders increasingly stable and predictable cash flows."