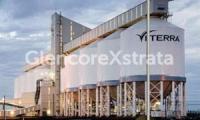 Glencore Xstrata announces the appointment with immediate effect of Tony Hayward as permanent Chairman of the Company.
Dr Hayward was appointed to the Board in April 2011, prior to the Company's IPO. He served from the IPO as the Senior Independent Director until May 2013 when he was appointed interim Chairman.
Peter Grauer, Chairman of Glencore's Nomination Committee, said,"The Board is very pleased to announce the appointment of Tony as permanent Chairman, following an extensive search process. Over the last twelve months, Tony has provided exemplary leadership of the Board and proved himself to be the outstanding candidate to take on the role permanently. We continue to look forward to harnessing his in depth knowledge of the resources industry and of listed company governance to underpin the mandate given to him as Chairman to lead the Board in helping to deliver long term, sustainable returns for shareholders."