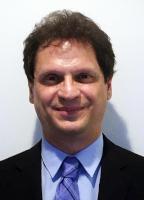 Global Maritime Consultancy & Engineering, a provider of marine warranty, dynamic positioning and engineering services to the offshore sector, has established a Technical Authority Board to be led by Alberto Morandi, formerly head of Global Maritime Americas.
The Technical Authority Board will promote excellence throughout Global Maritime, ensuring consistent and high-quality technical standards. Each board member, who will be nominated for a two-year term, will have specific knowledge in one of the following disciplines – marine operations, structural engineering, naval architecture, dynamic positioning (DP) assurance, marine systems, risk, insurance and mooring.
Board members will also be responsible for defining the competency requirements for their specific disciplines and will be encouraged to become external industry experts through participation in expert panels, speaking engagements and the writing of technical papers.
David Sutton, CEO of Global Maritime Consultancy & Engineering, says, "Our technical competencies are the backbone of Global Maritime and we are lucky to have so many leading technical authorities in the company. The new Technical Authority Board led by Alberto will help nurture this, providing a pathway to promoting technical excellence inside and outside Global Maritime and ensuring that our technical standards are not only consistent but the most up to date and relevant to our work."
Alberto Morandi, the new Chair of the Technical Advisory Board adds, "Global Maritime is a company characterised not only by practical experience, operational excellence and safety but also by the very best in innovation and technical knowledge. I'm delighted to have the opportunity to make sure that this knowledge permeates everything we do, with the end result being value-added solutions that help our customers achieve their business goals."