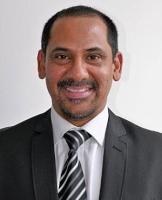 Global Maritime Consultancy & Engineering has strengthened its Ports & Shipping team with the appointment of Imraan Bux as Principal Port Engineer, based in London. Imraan comes to Global Maritime with over 20 years' experience in all aspects of maritime project engineering, design and construction for large-scale port and marine infrastructure including offshore oil and gas facilities.
Global Maritime provides practical but innovative solutions pertaining to port development and master planning, ship simulations and maneuverability, port operations, port marine safety code, risk and safety analyses including claims and investigations. Clients includes governments, port authorities, terminal operators, shipping companies, civil engineering contractors, maritime lawyers and protection & indemnity (P&I) clubs.
Jonathan Vine, Head of Ports & Shipping at GM London says, "We are delighted to welcome Imraan to Global Maritime. His years of industry experience and technical knowledge will be invaluable to us as we look to be the 'go to' company for all issues relating to the design and management of ports and vessel operations within them. We also see Imraan as playing a key role as we look to strengthen our service offering."
Professionally, Bux has many years' experience working for the National Ports Authority of South Africa within port engineering, as senior maritime engineer at Ove Arup and Partners in London as well as working on major civil and marine engineering projects for oil and gas majors Shell International and ExxonMobil. He has worked on various large scale port and marine infrastructure projects across the world which includes dredging and constructability.
Bux is a Professional Engineer (PrEng) with an MSc in Coastal Engineering and Port Development from Delft in the Netherlands also including an International Certificate in Port Management as well as an MBA from the University of Natal.