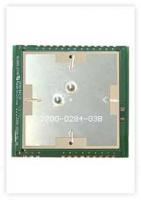 Globalstar Europe Satellite Services Ltd, a wholly owned subsidiary of Globalstar Inc. and a provider of mobile satellite voice and data services, has launch STINGR.
STINGR integrates Globalstar's STX3 simplex satellite transmitter with a high-performance GPS receiver and a dual band antenna, making it easy for Value Added Resellers (VARs) and Original Equipment Manufacturers (OEMs) to develop IoT-based solutions for remote sensing, tracking and monitoring of assets including rail cars, trucks and ships.
The Globalstar simplex satellite network allows STINGR to provide an affordable way to transmit rich IoT data from small, low cost devices even when beyond the reach of mobile coverage. At just 45 x 47 x 6.3mm, STINGR is about the size of an after-dinner mint. Its small size and affordability gives VARs and OEMs the flexibility to easily integrate the module into a wide range of mobile asset tracking solutions for monitoring a broad array of items and cargo, including liquid petroleum gas (LPG) tanks, rail cars, trucks and boats, even in the middle of the ocean.
The STX3 chip increases the reliability of message delivery by transmitting each message at intervals so there is an increased likelihood of reaching multiple satellites.
"STINGR allows us to offer a complete tracking solution in a single module dramatically reducing the design effort involved in building compact and efficient satellite communications devices," says Corry Brennan, Simplex Regional Sales Manager at Globalstar "We look forward to working with our highly creative VAR and OEM partners across EMEA to develop satellite solutions based on STINGR that help organisations of all kinds leverage the power of IoT, especially those in the multi-modal space."