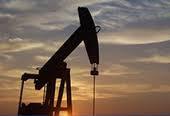 Gondwana Oil Corp. is pleased to announce that after review of its application on the Offshore Cape Three Points South Block, Ghana's Ministry of Energy and Petroleum has invited Gondwana's 70% owned Ghanaian subsidiary, Miura Petroleum Limited, to negotiate exclusively on the Block.
The Block is surrounded by 20 discoveries, including the world-class 2 billion barrel Jubilee light-oil field, currently producing in excess of 110,000 barrels of oil per day.
Since 2010, exploration and development drilling offshore Ghana has achieved an unprecedented 72% exploration success rate, and 63% commercial success rate.