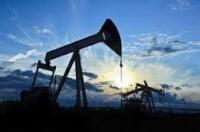 Goodrich Petroleum Corporation announced the completion of its Blades 33H-1 (66.7% WI) well in Tangipahoa Parish, Louisiana.
The well has achieved a peak 24-hour average production rate to date of 1,270 barrels of oil equivalent ("BOE") per day, comprised of 1,250 barrels of oil and 115 Mcf of gas on a 14/64 inch choke from an approximate 5,000 foot lateral.
The well landed in the Company's lower target, was drilled and completed under budget and was fracked with 20 stages using composite plugs that were drilled out prior to flow back.