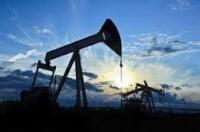 Goodrich Petroleum Corporation says that on May 29, 2015 the Board of Directors appointed Mr. Walter G. 'Gil' Goodrich to the position of Chairman of the Board of Directors, replacing Patrick E. Malloy, III who retired on May 11, 2015.
Mr. Goodrich has served as Vice Chairman of the Board since 2003 and as the Company's Chief Executive Officer and a Director since 1995.
Goodrich Petroleum Corporation is an independent oil and natural gas exploration and production company whose common stock is listed on the New York Stock Exchange under the symbol GDP.