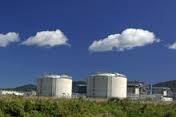 Gran Tierra Energy Inc. announced its financial and operating results for the quarter ended June 30, 2015.
'In the second quarter, Gran Tierra appointed a new management team with significant experience and a proven track record of value creation. The new team has operational and technical experience across North America, Latin America, Asia, Europe, the Middle East and Africa,' commented Gary Guidry, President and Chief Executive Officer of Gran Tierra. 'Gran Tierra has a solid platform in Colombia with extensive exploration positions in proven onshore basins to support future growth of the company and we now have a more intensive strategic focus on Colombia.
During the quarter, the Company's board approved a new capital program, focused on acceleration of development activities in Colombia. The Company is focusing on ensuring its cost structure is such that it remains competitive in all commodity price environments. The Company continues to have a robust balance sheet with zero debt and is in a strong financial position at a time of weak oil prices in contrast to many of our peers,' concluded Guidry.