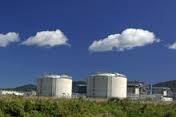 Gran Tierra Energy Inc. provided an operations update for its 2014 work program.
"Gran Tierra Energy's 2014 drilling campaign is well under way, and initial well test results are providing valuable insights for the Bretaña and Moqueta oil fields in Peru and Colombia," said Dana Coffield, President and Chief Executive Officer of Gran Tierra Energy.
Testing of the newly-drilled Bretaña water disposal well indicates moveable oil saturation in the transition zone where no reserves had been assigned previously, with potential for adding substantial additional recoverable resources in the field. Completion of the well also keeps us on track to initiate the Long Term Test in the fourth quarter of this year.