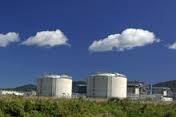 Gran Tierra Energy Inc. and Petroamerica Oil Corp., have entered into an arrangement agreement dated November 12, 2015 whereby Gran Tierra has agreed to acquire all of the issued and outstanding common shares of Petroamerica by way of a statutory plan of arrangement under the Business Corporations Act (Alberta).
Under the terms of the Arrangement Agreement, Petroamerica shareholders will receive, at their election, either 0.40 of a Gran Tierra common share or C$1.33 in cash for each Petroamerica share, subject to a maximum of 70 percent of the consideration payable in cash. If Petroamerica shareholders elect to accept all share consideration, Gran Tierra expects to issue 43.6 million common shares.
Gran Tierra will also be assuming the net positive working capital of Petroamerica, estimated at $25 million as at October 31, 2015, after accounting for severance and transaction costs, and including previously restricted cash which Gran Tierra expects to replace with letters of credit. Based on a 5-day volume weighted average trading price of C$3.32 per Gran Tierra common share on the facilities of the TSX, the transaction value including working capital and accounting for severance and transaction costs is $84 million.