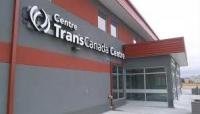 TransCanada Corporation says that the Grand Rapids Pipeline Limited Partnership (Grand Rapids) has entered into an agreement to contribute the southernmost portion of the 20-inch diluent Grand Rapids Pipeline into a 50/50 joint venture with Keyera Corp. (TSX:KEY). The 45-kilometre (28-mile) pipeline will be constructed by Grand Rapids and will extend from Keyera's Edmonton Terminal to TransCanada's Heartland Terminal near Fort Saskatchewan. Keyera will also contribute a new pump station at its Edmonton terminal.
"This strategic partnership with Keyera will bring value to Grand Rapids shippers," said Russ Girling, TransCanada's president and CEO. "It will enable Alberta oil sands producers to gain access to a reliable and cost effective source of diluent and help them meet the growing demand for the energy that powers our daily lives across North America."
Grand Rapids expects its total contribution to the joint venture will be approximately $140 million. Keyera will operate the pipeline once construction is complete and the facilities are in-service.