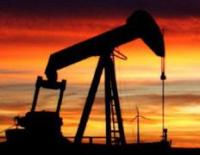 Great Prairie Energy Services Inc. has appointed Robert Gillies, CA as the Chief Financial Officer (CFO) of the Corporation, effective immediately. Mr. Gillies joins Great Prairie with significant financial experience in the oil and gas sector including oilfield services.
Mr. Gillies has been providing financial advisory services to Great Prairie prior to his appointment as the CFO. Mr. Gillies received his Degree in Administrative Studies (Business) from York University and received his designation as CA in 1977, and commenced his professional career with KPMG, Chartered Accountants. Mr. Gillies has served in various financial advisory capacities and as CFO of several TSX Venture Exchange and Toronto Stock Exchange listed companies.
Great Prairie further announces the appointment of Alex Jackson to the position of President. Mr. Jackson has been serving as the Corporation's CFO prior to the appointment of Mr. Gillies. Sid Dutchak QC, will continue to serve as the Corporation's Chief Executive Officer (CEO).