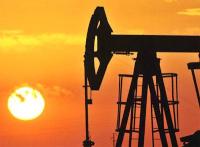 Great Western Petroleum, a subsidiary of Great Western Oil & Gas Company, has purchased approximately 6,000 acres and eight producing wells in the Wattenberg Field. The purchase closed June 1, but the production is effective back to January 1. The price and seller were not disclosed.
'We continue to see great value in the DJ basin and remain committed to northern Colorado and increasing our holdings there,' said Rich Frommer, President and CEO of Great Western Oil & Gas. 'We expect additional acquisition activity in the near-term future.'
This new asset will allow the company to drill up to 100 new horizontal wells in the Niobrara and Codell formations. It is the second acquisition Great Western Oil & Gas has made during this period of uncertainty for the industry. In January, the company announced it purchased 14 producing wells and 816 net leasehold acres in the Wattenberg Field.