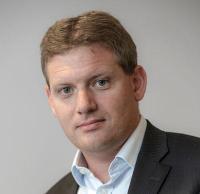 Australia's oil and gas industry must fix its sights on developing greater collaboration as it brings a range of mega projects into operation, according to a group of sector leaders at a DNV GL-hosted briefing and round table event in Perth.
The need for oil and companies to become more coordinated was a hot topic at the DNV GL event, which involved more than 30 industry executives talking under Chatham House rule. This assertion was sparked partly by media attention in February 2014 on the construction of three giant LNG plants side by side on Curtis Island in Gladstone, Queensland, resulting in billions of dollars of duplicated investment. Similar overlaps have been flagged elsewhere.
"The Australian oil and gas industry is simply not collaborating enough. Operators and suppliers across the country would benefit greatly by sharing best practice and the lessons they have learnt in a structured forum. We are doing a lot of things for the first time here. We should be sharing our experiences," said a board member of an offshore services company during the discussions at the DNV GL-hosted event.