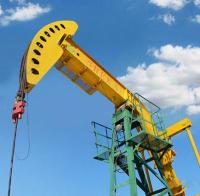 Green Dragon Gas Ltd. is pleased to announce a significant increase in estimated reserves following the drilling of the additional c.1500 wells drilled on its Production Sharing Contract areas by third parties.
Reserves Highlights
◾ Total original gas in place of 25.2 Tcf ◾ Net 1P reserves increase to approximately 300 Bcf (59 Bcf at 31 December 2012) ◾ Net 2P reserves increase to approximately 600 Bcf (313 Bcf at 31 December 2012) ◾ Net 3P reserves increase to approximately 2,600 Bcf (2,508 Bcf at 31 December 2012)
The increase in estimated reserves by the Company (primarily at Shizhuang South and Shizhuang North) is based on information recently disclosed by the Chinese parties.
Green Dragon remains in positive dialogue with the Chinese parties, in order to gain further information. As additional material information comes to light, the Company will make further announcements in this regard.