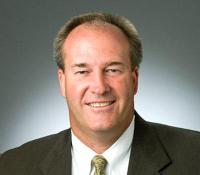 The Board of Directors of Greene's Energy Group, LLC, says that Chief Executive Officer Robert "Bob" Vilyus has elected to retire from the company and the Board of Directors in September 2015. Effective immediately, Frank Mathews assumes the role of President and Chief Operating Officer of Greene's Energy Group and will be added to the Board of Directors.
Vilyus has been an extraordinary leader for more than a decade, assembling a portfolio of companies that enabled strong growth for many years and durability during challenging periods, such as the industry is experiencing today. The Board of Directors joins all of Greene's employees in thanking Bob for his leadership, integrity and optimism and we wish him the best in his retirement.
Mathews was recently President of Greene's Well Testing and Wellhead Services, the largest business unit of Greene's. Prior to joining Greene's, Mathews spent more than 30 years at Weatherford International in a number of senior management roles, recently, Global Vice President of Tubular Running Services & Drilling Tools.