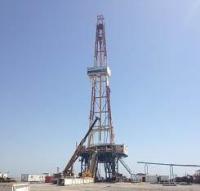 Greenfields Petroleum Corporation says that pursuant to the terms of the investment and shareholders agreement with respect to Bahar Energy Limited (BEL), Greenfields Petroleum International Company Ltd. (GPIC), a wholly-owned subsidiary of the Company, has funded, by way of a loan to BEL, approximately US$16.5 million of defaulted obligations (the "Default Amount") of the other shareholder of BEL, Baghlan Energy Limited (Baghlan).
BEL is the parent of Bahar Energy Operating Company Limited, being the operating company with respect to the Gum Deniz Oil Field and Bahar Gas Field.
Baghlan has failed to fund its share of the costs of BEL in accordance with the Shareholders Agreement and its funding loan obligation to BEL since January 1, 2014.