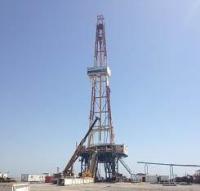 Greenfields Petroleum Corporation is pleased to provide an operational update for the Bahar project in Azerbaijan.
Field production increased again in March 2014 over the prior month as a result of continuing workover operations in the two fields.
For March 2014, Greenfields' 33.33% share of Bahar Energy Limited's entitlement volumes have averaged approximately 11 mmcf/d for natural gas and 504 bbl/d for oil, a 25% and 23% increase, respectively, over February 2014.