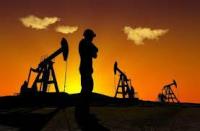 Groundstar Resources Limited. confirms that, in connection with the ongoing restructuring of the Company, the Board of Directors now consists of Tyron Pfeifer, Dale Hammons and Murray Stodalka and Tyron Pfeifer is acting as President and Chief Operating Officer.
There are no other directors or officers of the Company at this time. The Company is currently looking to add a new Chief Financial Officer in addition to a new director in the near future.
Groundstar also announced today that its unaudited financial report, CEO and CFO certifications, and management discussion & analysis for the nine month period ended January 31, 2015 will not be released as scheduled on April 1, 2015. It is now anticipated that the release will occur on or about April 15, 2015.