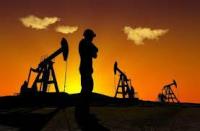 Groundstar Resources Limited says that it most recent well at 2-13-45-26 W3 in the Neilburg of Saskatchewan did not discover commercially producible quantities of hydrocarbons and as a result, the Company will be abandoning this well. The well was targeting the Colony formation and was drilled to a target depth of approximately 650 meters.
The location was drilled as a follow up to the Company's existing production in the Neilburg area. Information obtained from the drilling of the well will be reviewed and integrated into the Company's existing data base to determine the next course of action.
In addition, and further to its recent press releases, the Company is continuing to work diligently with the TSX Venture Exchange for the trading suspension of the common shares of the Company to be revoked and shares reinstated for trading.