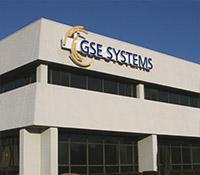 GSE Systems, Inc. has appointed Dr. Bahram Meyssami as Chief Technology Officer. Dr. Meyssami brings to GSE more than 25 years of experience in complex enterprise-level software development and delivery for engineering, education and analytics.
Dr. Meyssami joins GSE from the Office of Analytics of the University of Maryland University College, a globally-focused university that primarily provides online education for working adults and the military worldwide.
He served as the Senior Director of Data Analysis, providing business intelligence and analytics services to support organizational performance improvements. Previously, he served as the Director of Software Development, Technology at Datatel, Inc. From 2005 to 2010, he held the role of VP of Technology at BDMetrics, Inc., an on-demand SaaS-based software company providing event-CRM and business intelligence applications.