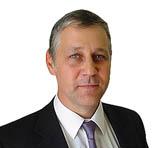 GSE Systems, Inc. says that its experts will host a webinar titled, "3 Areas of Compliance and What You Need to Know," on Thursday, July 16 at 2pm (GMT+1).
The one-hour live webinar will educate viewers on how to be proactive in managing Electrical, Control and Instrumentation systems in high-hazard environments to achieve Control Of Major Accident Hazard (COMAH) compliance.
This first webinar in the four part series will focus on a high level review of what health, safety and environment (HS&E), engineering and operations management need to know in regards to COMAH compliance for Electrical, Control & Instrumentation disciplines.
The following webinars will provide a more technical discussion of the compliance components, including functional safety, electrical safety, and hazardous areas, as they relate to attaining and maintaining compliance.
GSE's Peter Hopkin, Senior Control & Instrumentation Engineer and Certified Functional Safety Expert, and Jeremy Gadd, Head of Control, Instrumentation & Automation, will present the first webinar together. The first session is aimed at managers and will inform management of their responsibilities under the Competent Authority's Operational Delivery Guide, as well as discuss factors to consider when achieving and maintaining COMAH compliance. Mr. Hopkin and Mr. Gadd will also conduct a Q&A session during which attendees can ask specific compliance questions.
"By properly managing electrical, control and instrumentation related systems, companies can avoid added operational costs," said Mr. Gadd. "These include additional oversight, unplanned inspections, higher premiums, inspection rectifications and other easily-avoidable costs."