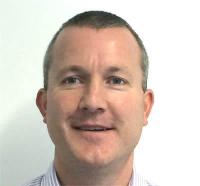 Guildford and Aberdeen based Kongsberg Oil & Gas Technologies has appointed Mike Branchflower as Global Sales Manager – Flow Assurance, to assist with the firm's growth and development plans for its LedaFlow multiphase flow simulator.
Now firmly established as a leading multiphase flow simulator, LedaFlow is the product of over ten years of innovative development by SINTEF, which was sponsored by Total and ConocoPhillips, and commercialised by KONGSBERG. It is based on models that are closer to the actual physics of multiphase flow and provides a step change in detail, fidelity, quality, accuracy and flexibility over existing multiphase flow simulation technology.
"I'm extremely impressed with Kongsberg Oil & Gas Technologies and LedaFlow. The company's leadership in oil & gas technology development is clearly evident and LedaFlow is a testament to this. I am delighted to have joined Kongsberg Oil & Gas Technologies and am looking forward to growing the LedaFlow business," said Branchflower.