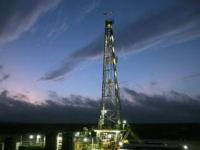 Dallas-based Gulf Coast Western, LLC has completed the drilling of its initial horizontal well in the Buda Limestone formation in Wilson County, Texas.
The GCW No. 1H well experienced substantial oil flow during drilling, at rates as high as 2860 BOPD, until the well reached total measured depth of 10,071 feet. Over an eight day drilling period, the well produced over 14,000 BO and was production tested on September 13, 2014 at a rate of 609 BOPD on a 16/64 choke.
The GCW No. 1H well is the first of a multi-well drilling program planned for more than 3,500 acres the company has under lease in the revitalized Buda Limestone Formation, which is located just below the Eagle Ford Shale Formation and just south of the area considered to be the most prolific of the Eagle Ford productive trend.