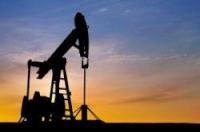 Gulf Keystone is pleased to provide an Operational and Corporate update. Separately, the Company is releasing today a third party audit of the Company's reserves, contingent resources and prospective resources for its petroleum interests in the Kurdistan Region of Iraq.
The Company continues to maintain current stable production and sales levels of approximately 10,000 barrels of oil per day (bopd) from the Company's first Shaikan production facility (PF-1) in the Kurdistan Region of Iraq, which is expected to increase in Q2 2014 as a result of the recently tied-in third production well, Shaikan-4, which is now flowing.
The second Shaikan production facility (PF-2) is being commissioned, with two wells (Shaikan-2 and Shaikan-5) already tied in and the first production from PF-2 expected in Q2 2014. The Company remains focused on achieving the target of 40,000 bopd of production capacity from PF-1 and PF-2 in 2014.