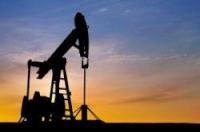 Gulf Keystone says that all production and truck loading operations currently continue without interruption at both Shaikan production facilities (PF-1 and PF-2) in a safe and secure manner.
On 29 July 2015, production totalled 43,700 barrels with 39,500 barrels (240 trucks) loaded by a domestic offtaker for onward sale. As announced on 9 July 2015, the Company continues to implement its diversified marketing strategy.
Under a direct contract with the domestic offtaker, Shaikan crude oil is delivered by truck from the Company's production facilities to the Turkish coast. In addition, following the request of the Kurdistan Regional Government's Ministry of Natural Resources ('MNR'), the Company has commenced trucking Shaikan crude 120 km to Fyshkhabour on the Turkish border for injection into the export pipeline to Ceyhan in Turkey. These deliveries are expected to resume once the temporary shutdown of the Kirkuk-Ceyhan pipeline in Turkey has been rectified.