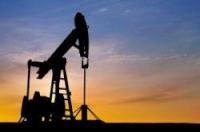 Gulf Keystone, the operator of the world class Shaikan field in the Kurdistan Region of Iraq, has recently engaged in discussions with a number of parties in relation to possible asset transactions or a sale of the Company.
Stakeholders are advised that these discussions are preliminary and, as such, there can be no certainty that any offers will be received and any transaction concluded, or any certainty as to the terms on which any offer might be made. Further announcements will be made by the Company as and when appropriate.
As at today's date, the Company's cash balance is US$69.3 million and it has been informed that a further US$26 million gross payment (US$20.8 million net to Gulf Keystone) for Shaikan crude oil sales has been received by the Company's bank and is expected to be credited to the Company's account shortly.